Date: Thursday November, 9th, 4:30PM - 5:30PM
Location: LeConte 412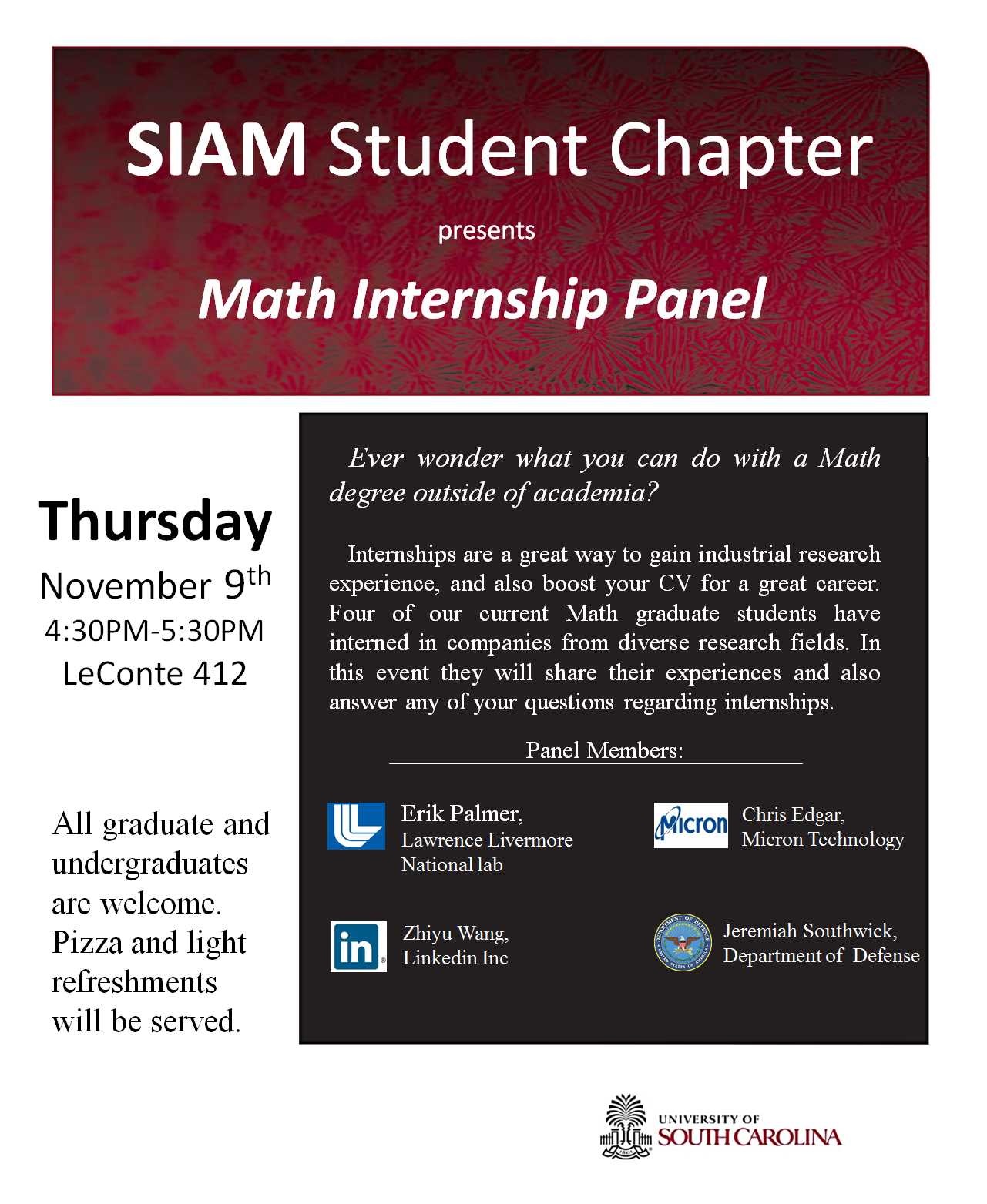 Ever wonder what you can do with a Math degree outside of academia?
Internships are a great way to gain industrial research experience, and also boost your CV for a great career. Four of our current Math graduate students have interned in companies from diverse research fields. In this event they will share their experiences and also answer any of your questions regarding internships.

Pizza and drinks will be provided.